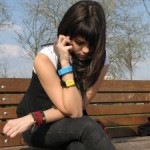 Čo vás napadne pri tomto mene? Kto to môže byť? Nejaká herečka? Speváčka? Športovkyňa? Tenis či lyžovanie? Nebodaj modelka? Politička! Poslankyňa či hovorkyňa? Všetko vedľa 😉
Simona Kočí je žena, ktorá vám napíše SMSku. Jej správa z čísla 0268268032 k vám dorazí chvíľu po tom, ako dáte na net inzerát, že predáte svoje auto. Bude to vyzerať tak, že má vážny záujem, len vás nechce vyrušovať, tak sa máte ozvať, až budete mať čas.
Ak sa necháte nachytať, na druhej strane linky sa neozve jej ľúbezný hlas, ktorý by ste očakávali, ale automat. Nie, nebojte sa, nejedná sa o nejak zvlášť spoplatnené číslo, zavolaním naň nezbankrotujete. Len potvrdíte príjem SMS a tým sa spustí celá lavína telefonátov a SMS s jediným cieľom. Zlomiť vás a "donútiť", aby ste navštívili niektorú pobočku AAA Auto a nechali tam svoje auto za asi polovičnú cenu, než má skutočnú hodnotu.
Neveríte? Pozrite sa na tento článok a všetko bude jasné.
Takže kto je vlastne Simona Kočí? Je to nástupkyňa v roku 2012 populárnej Petry Hrabcovej, ktorá používala číslo 0268268024.