Čaká nás to na jar každý rok. V nedeľu ráno sa zobudíme o hodinu neskôr. V sobotu si ideme ľahnúť rovnako ako v piatok ale spíme o hodinu menej. Áno, to nešťastné každoročné posúvanie času. Existuje spôsob, ako z toho nebyť frustrovaný a zvládnuť prechod bez ranného zhonu a nervozity?

Nechcem polemizovať o tom, či je tá šaškáreň s posúvaním hodín hore a dolu užitočná alebo je to len súčasť otravovania života slušným ľuďom. Jedno je ale fakt, že veľa ľudí takúto zmenu nevíta a len ťažko sa s ňou vyrovnáva v prvé dni platnosti posunutého času.
Pritom riešenie je veľmi jednoduché a účinné. Nenechať tú zmenu, aby prišla naraz a "nečakane", ale nechať zmenu prebiehať trochu voľnejšie. Aby si telo na zmenu zažitého rytmusu trochu zvyklo. Iste ste si teraz predstavili tvár vášho šéfa, keby ste mu po príchode do práce oznámili, že meškáte polhodinu v rámci prispôsobovania sa letnému času a bude to trvať do konca týždňa 😉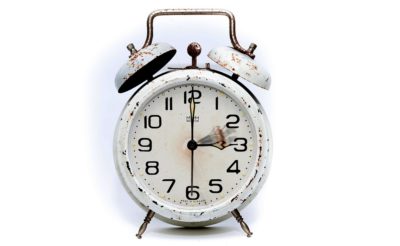 Tajomstvo mojej rady o prispôsobení sa tela je trochu iné. Nečakajte, až vám euroúradník prestaví hodiny, vydrbte s ním sami o trochu skôr. Choďte v stredu a vo štvrtok spať o polhodinku skôr, ako zvyčajne a budík si nastavte o dvadsať minút skôr, ako vstávate. Myslíte, že vám večer pred spaním za tú polhodinku niečo ujde? Nemyslím.
V piatok choďte do postele o trištvrte hodinu skôr, ako zvyčajne a vstávajte tiež o trištvrte hodinku skôr. Ak sa budete ráno fakt veľmi nudiť, pozrite si niečo v počítači. A keď vám v pondelok ráno zazvoní budík o celú hodinu skôr, než pred týždňom, nič sa nebude diať. Budete už trochu zvyknutý na skoršie vstávanie, ale čo je dôležité, nebude vám chýbať hodina spánku.
Nebude to pre vás skoková zmena.